Full Veterinary Ophthalmology Diagnostics in Vancouver
At Columbia River Veterinary Specialists, we are fully equipped to conduct eye examinations and animal eye surgery. 
We can also use two types of instruments to measure the indirect blood pressure of our patients, either suspected as being hypertensive or for anesthesia monitoring.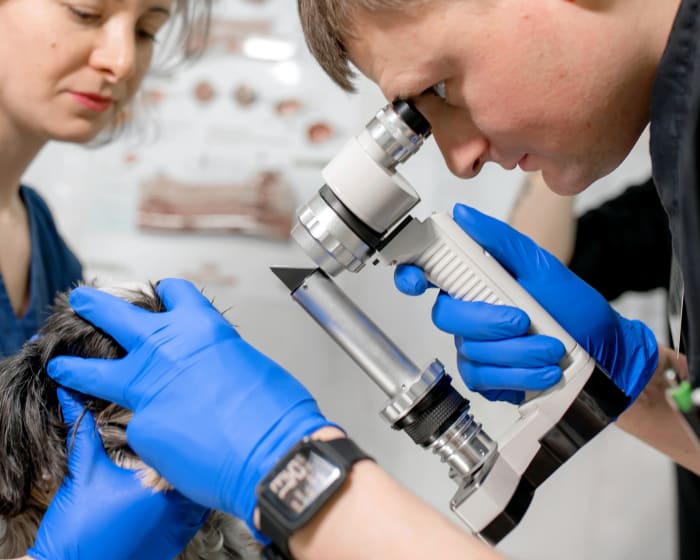 Our Ophthalmology Diagnostic Equipment
We are pleased to offer advanced diagnostic testing at our in-house veterinary diagnostics lab. This allows our vets to offer an accurate diagnosis of your pet's ocular issues. 
General Anesthesia
We make every effort to make general anesthesia as safe as possible. Our comprehensive set of anesthetic monitors helps to achieve this goal. 
Our monitors consist of a pulse oximeter, electrocardiograph (ECG), end-tidal CO2 monitor, blood pressure unit, and a nerve stimulator. Only isoflurane or sevoflurane gases are used. A ventilator is available to ensure the adequacy of respirations in our anesthetized patients.